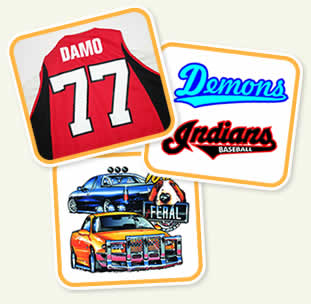 Sport Numbers Australia has been a leading manufacturer of heat applied products in Australia for the past decade. Supplying our products to manufacturers of sportswear, swimwear, schoolwear, promotional products and even fashion wear with their heat applied product needs.
Our products (numbers, lettering and logos) have now, in the past and will continue in the future to adorn garments at all levels of sport. Including teams from the 2000 Sydney Olympics, NRL, Super 12, NBL, NSL leagues and AFL merchandise, to your local junior and senior competitions.
We design and supply promotional logos, custom work and individual names or markings required by teams or individuals. We stock a full range of regulation numbers for all sports including –
Rugby League
Basketball
Touch Football
Hockey
Swimming Clubs

Rugby Union
Aussie Rules
Soccer/Football
Netball (position letters)
Baseball etc…
Be sure to contact our experienced staff in either Brisbane or Sydney for all your clothes' marking needs. Our high standard of service is unmatched in the industry.